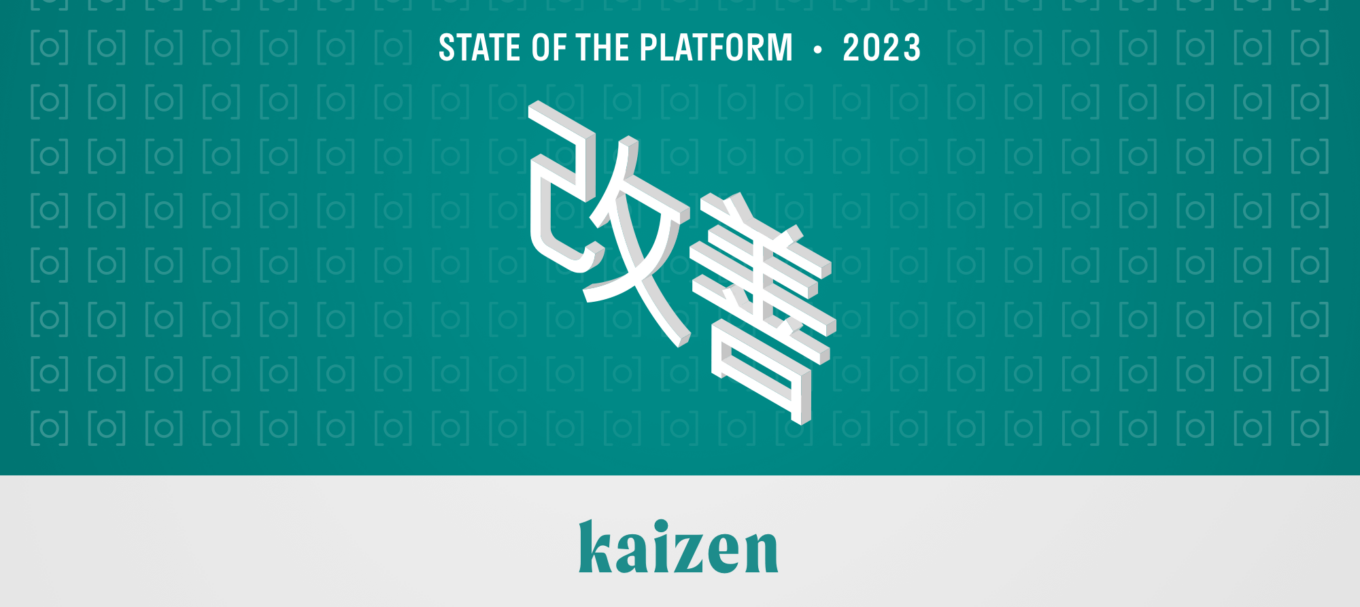 Back to Updates
State of the Platform | October 2023
Getting Away From What Got Us Here
Although our company and our team's culture has been and always will be defined by it…2023 was NOT a year of kaizen.
Out of a mix of "rip the bandaid off" necessity and "duh!" opportunity, we drove changes across our company and our platform that were far too wide-ranging and deep to qualify as kaizen…where incremental improvements dictate a cadence of smaller, more easily manageable "good change." 
2023 was a year of big, foundational growth where we simply went for it by… 
Building, Testing, and Deploying the "New Ovrture"
After dedicating over a year to a foundational overhaul, on May 5, 2023, Ovrture was transformed from a standalone application to a modern, API-driven framework capable of deep integration with our clients' existing data systems. Additionally, the effort included a myriad of "tag along" enhancements driven by client feedback and the company's vision for its future. We deeply appreciated our clients' patience and help as we deployed this change and worked through a host of obstacles in the process. If you would like to read more about this accomplishment, please read about "The New Ovrture" here.  
Graduating Into a Bolder Vision
We recognize that we are in the business of enriching data. Through our platform, clients leverage their data to engage and delight their most essential donors and prospects. However, this is but a statement of what we have already built. To be a visionary, we have to use this reality to shape what we will become. Accordingly, and as The Major Donor Engagement Platform, we have declared our commitment to enable seamless integration with mission-critical software applications such as CRMs that streamline operations, reduce workflow friction, save time, and enabling deeper personalization. With a partnership with Blackbaud in hand, we will roll out additional integrations with other CRMs, data acquisition tools, and back-office resources. 
Tripling Down on Client Engagement
Change is hard. Changing business practices within a dynamic, non-profit organization that has many constituencies is way harder. We know this and have, in reaction, leaned into delivering overwhelming client engagement. Acknowledging that each organization has its own style of learning, we provide unlimited support. This includes tailored training during onboarding, and weekly meetings to delve into platform nuances and share best practices. Our commitment to client engagement also benefits us, as our clients have — time and again — proven to be the source of great ideas to make our platform ever better.
As always, we thank each client (old and new) for their belief in our team, our company, and our technology. Our team is full of gratitude, pride, and satisfaction for what we accomplished this past year. But, challenges and opportunities lie ahead. The good news is our approach is returning to what got us here: deploying manageable, incremental change. You might say we are back to relentlessly seeking kaizen.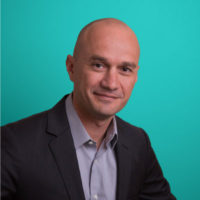 CHRIS SNAVELY
Managing Partner
CHRIS SNAVELY
Managing Partner
Chris leads the Ovrture team in building, maintaining, and enhancing the platform. He also works directly with clients to build systems, drive adoption, and conceive of new use cases. Believing that the application of new thinking is what drives the world forward, Chris takes great pride in bringing a far more efficient and modern approach to the "digital advancement office."