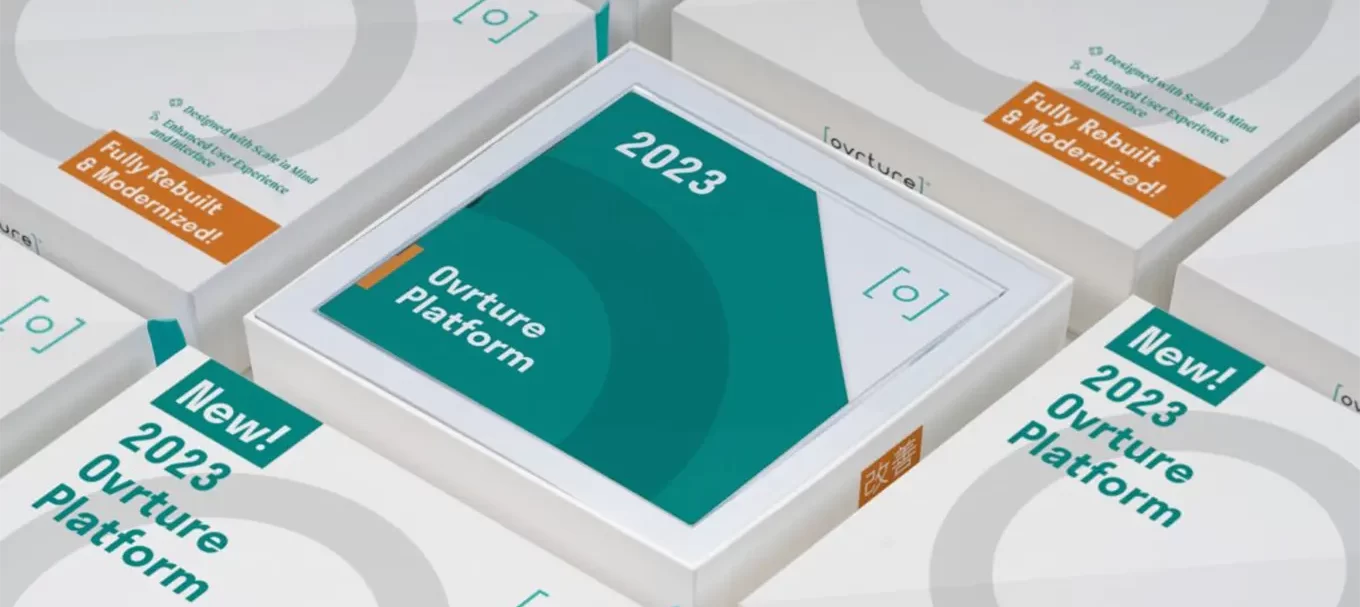 Back to Updates
"The New Ovrture" is Live!
We have spent more than a year rebuilding Ovrture from the ground up. We undertook this massive challenge in order to provide greater value based on our client's insightful feedback and our vision for what Ovrture will become. Specifically, we have…
Laid the Foundation for Deeper and More Integrations
Our platform's future is no longer about "can we build it?"… our future is now about "can we integrate it?" Given this reality, we have rebuilt Ovrture around how to make it more deeply embedded within each client's unique digital ecosystem. Specific benefits:
While we currently offer open API connections (https://api.ovrture.com), the new application relies heavily on myriad API-Microservices to perform basic and complex platform functions. These new "workflows" open the platform (and our clients) to new horizons of integrations with other data systems (CRM's, Databases, Digital Asset Managers, etc.). The build out of these "final-mile" connectors (to Salesforce, Blackbaud CRM, etc.) will be a top priority over the coming months. ​
Ovrture's Single Sign-On (SSO) capabilities have been improved dramatically. Specifically we are now able to configure SSO based upon SAML Identification Provider (IdP) (the de facto standard for SSO). This new capability will enable expansion beyond SSO logins for internal/client access; opening up the possibility of donor/prospect SSO logins that would increase security and bypass the 5-digit passcode requirement.
Site and Report "Snapshots" have been completely reconceived. Specifically, they are no longer encapsulated HTML files; they are now a single PDF reflecting all of the content on a site/report at a specific moment in time. This change will enable far easier and more universally accessible CRM documentation of what was shared. Additionally, a new "baseline snapshot" captures the initial build.
(Further) Connected the Digital Development Office
Full utilization of Ovrture requires the distribution of capabilities and responsibilities across the office. To this end, we have created new user roles and abilities to reach even further across the office to accelerate and streamline collaboration. Specific benefits:
A new "Application Admin" role to give an unlimited number of staff near-System Admin responsibilities. All in all, this effectively allows for multiple System Admins to centrally manage an Ovrture system.
A new "Data Admin" role for the staff who need access to just the data and the data functions.
Additional System Admin Capabilities (building sites, building reports, etc.) and new manageable data fields.
Version control for your databases so that any inadvertent deletion of data can be easily reversed.
Re-designed the Platform with Scale in Mind
Given the growth of data, sites, and reports in many of our client systems, we realized that we had to make navigating around the platform far easier and more intuitive. To this end, the new version of Ovrture utilizes a powerful filter function across all tables (Portfolio, Sites, Reports, etc.). Specific benefits:
A streamlined process to render table-based data results.
Far more, table-specific filter dimensions. For instance, you can now filter results for multiple users at once.
An enhanced Analytics dashboard to dive deeper into select sets of reports and/or sites.
Improved use of Tags to further organize your system data.
We're all very excited about the new version of Ovrture and we'd love to show it to you. Feel free to schedule a time for a demo at www.ovrture.com/schedule-a-demo.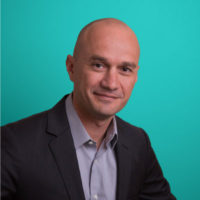 CHRIS SNAVELY
Managing Partner
CHRIS SNAVELY
Managing Partner
Chris leads the Ovrture team in building, maintaining, and enhancing the platform. He also works directly with clients to build systems, drive adoption, and conceive of new use cases. Believing that the application of new thinking is what drives the world forward, Chris takes great pride in bringing a far more efficient and modern approach to the "digital advancement office."