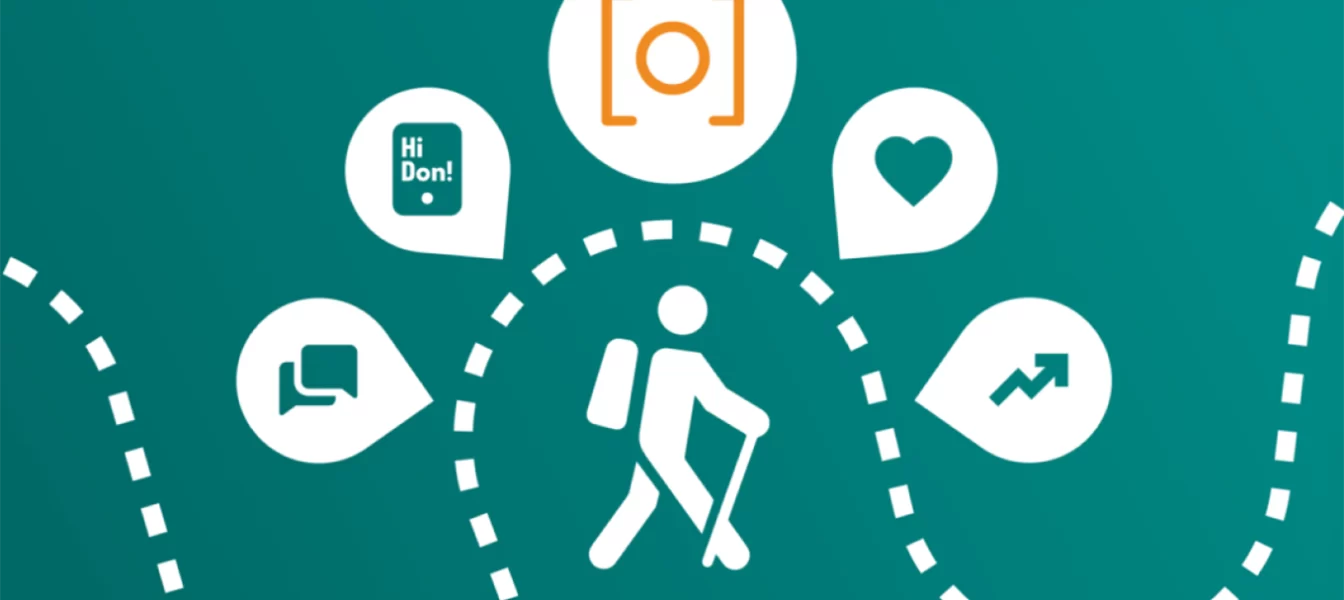 Back to Updates
Cultivating Major Prospects with Ovrture: From "Meh" to Magnificent
If you've been fundraising for any amount of time, you know that no two gift cultivation journeys are alike. However, if you have seen enough of them, you begin to notice patterns. We have built our major donor engagement platform with these patterns and the experience of nonprofit fundraisers in mind. Not only that, but with Ovrture, you have the tools you've been missing to reach your donors wherever they are.
Consider our fictional tale of one donor's journey.
Ovrture has been adopted by Big State University. One major campaign priority is to advance the school's computer engineering research capability via a new state-of-the-art computer research lab. One of the campaign lead gift targets is Don Donor. This younger, wealthy man gives to some causes but has had minimal engagement with the university since graduation. He has recently sold his tech start-up business for millions. But how to deepen the relationship when he is unresponsive?
Dormant Donor Potential
Don's largest previous gift was minimum-level scholarship; he had been influenced by a former professor to do that. Since then he's been unresponsive to development staff's attempts to communicate directly. Knowing about this special relationship, Don's gift officer asks his mentor to call Don to catch up on life and his beloved department. Don accepts the call, but it's clear that his interest hinges on their relationship, not his overall university affinity.
During their conversation, Don relates his fondness for his good old days at Big State U and growing up nearby. He still considers his old state to be his home and misses it now that he lives in Silicon Valley. He laments having had to move to California for opportunities and wishes there had been more tech innovation in his old state. Don also reveals an interest in big data-driven solutions to complex, "wicked" challenges facing society. The department head mentions a dynamic young faculty researcher whose work coincides with Don's interests and offers to share their recent research. All this provides grist for later cultivation.
Deepening Engagement
Afterward, the followup with Don comes jointly from the professor and Don's assigned gift officer and is delivered via his Ovrture microsite. Elements include:
Combination of stock and customized content
Personalized thank you video from his faculty mentor
Acknowledgment of Don's past giving
A photo and meaningful message of gratitude from his most recent scholarship recipient
A description of campaign priorities that leads with Don's area of presumed interest (acknowledged as such).
Analytics confirm that he views the thank you material and the info on the lab. On his end, Don is impressed and intrigued by this microsite. Secretly, his estimation of his alma mater goes up a notch.
Re-engagement Alert
After a lull, Don's gift officer gets a notification that Don has looked at his site again. With the confidence of his interest and preference for visual content, as confirmed through Ovrture analytics, she gets buy-in from foundation leadership to create a new video message from the president that articulates the institutional vision for the lab. The president's message is carefully written to affirm Don's value position (that Big State has great untapped potential to be a hub for technology research, just as Don lamented in his interview).
Among Don's growing perceptions is that Big State U has a vision that resonates with his, as well as ambitious-but-concrete plans for deepening its capabilities. He feels closer to the personalities he associates with the school, including his gift officer, the university president, and a researcher in his area of interest, in addition to his old professor and scholarship recipient. He appreciates how the institution is making him feel special via customized materials.
An Informed Ask
When new architect renderings become available for the project, Don's gift officer adds these to his microsite and prompts him to take a look. Analytics show that he spent time studying the floorplan with its attached list of named spaces. The gift officer suspects he might be interested in a named gift. Empowered with this knowledge, Don's gift officer contacts him to discuss a specific seven-figure naming opportunity, a new computer research lab. Don's Ovrture microsite is updated with links to the institution's research aspirations in the area to be accelerated by the lab. These updates help him understand the future his gift might unlock.
An Unexpected Wrinkle
Don shows interest in the lab but says that a naming gift of that size would require the involvement of his family foundation, which means adding into the mix multiple decision makers who live in different parts of the country. The Big State gift officer responds with an Ovrture microsite that is less specific to Don and refined to welcome a number of reviewers. This version describes how the new computer lab project addresses the family foundation's giving priorities. The family foundation agrees to the naming gift. They cite the way they felt personally connected and not secondary to the original donor's relationship with the university. With all decision makers feeling informed and empowered, the foundation makes a seven-figure gift to name the new research lab.
Kept Close
A year later (and annually thereafter), Don receives an Ovrture-generated impact report on the effect of his gift. This microsite that helps sustain his perception that he is someone special for the university. The stewardship piece is both aesthetically pleasing and highly personalized, balancing customized content, in-depth examination of research progress, and a video articulating evolving research goals. The report can live alongside the microsite that originally cultivated his gift, providing an elegant blend of asking and thanking.
To Wrap It Up
In conclusion, the case of Don Donor illustrates how Ovrture facilitated the revival of a dormant relationship, fostering a genuine affinity for his alma mater. Through carefully curated content, responsive communication, and insights derived from analytics, Don's engagement flourished. Ovrture's role in unveiling shared values, presenting compelling visions, and facilitating informed decisions led to a remarkable outcome: the establishment of a significant seven-figure gift from Don's family foundation. This (fictional) success story reaffirms that Ovrture not only bridges geographical gaps and diverse perspectives but also perpetuates a lasting sense of personal significance, enhancing stewardship and sustaining meaningful connections between donors and institutions.
With Ovrture, fundraisers can indeed transform "meh" into magnificent, achieving unprecedented heights in major donor engagement. Need some tips on how to connect with your team about Ovrture? Check out this recent post about Making the Case to Leadership.

SARAH McALPINE
Account Executive, Client Engagement
Sarah provides comprehensive engagement and support to clients to help achieve their Ovrture goals in a spirit of productive fun. She thrives on empowering others to maximize their potential through organized processes and open communication. With a decade of experience in higher education and donor relations (including several years as a former Ovrture client) she knows first-hand the challenge and ultimate payoff of delivering bespoke reports and sites to the donors who fuel an organization's mission.