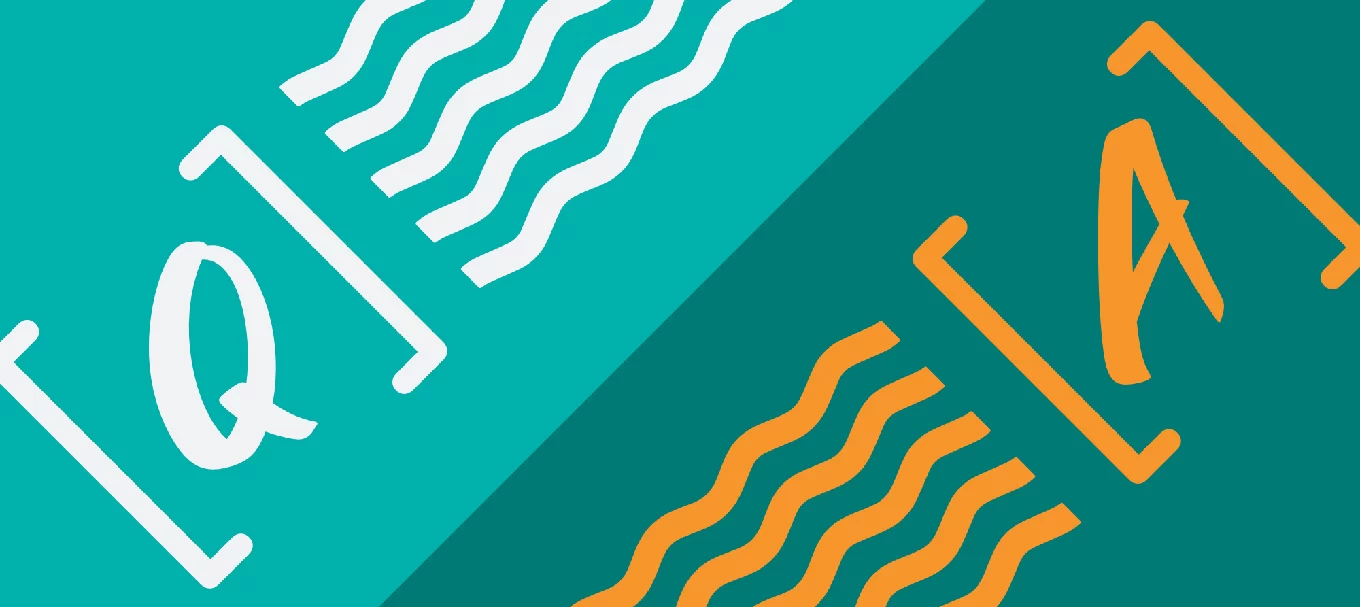 Back to Updates
Making the Case for Major Donor Communications Software
Ready to introduce the concept of major donor communications software to your internal leadership team via Ovrture?
The following is a hypothetical conversation between the primary buyer of Ovrture (typically a communications and/or donor relations team) and organizational leadership who need to understand the business case for digital major donor communications. Our hope is that this either will help prepare you for the real conversation or can be passed directly to leadership to get them up to speed. Enjoy!
So, you want to buy Ovrture … what challenges of donor relationship-building does it help to solve?
It will help us elevate way above the "hope they read it," one-size-fits-all, analog means of communicating with major donors and prospects. Put another way, we can deliver an analytics-rich, hyper-personalized, multi-touch means of communicating with major donors and prospects.
Will our major donors really access this platform? Will older donors really look at their computer or phone for what they're used to seeing in print?
Digital adoption by older high-net-worth individuals (HNWIs) continues to increase. According to a recent PwC Strategy& Global Wealth Management Survey, 85% of HNWIs have 3+ digital devices, and 98% access the internet daily. Among the older generations, smartphone adoption is 86 percent for Americans aged 50 to 59 and 81 percent for those 60 to 69. Meanwhile, 62 percent of those 70 and older use smartphones, according to a 2020 AARP research study.
Okay, so how does Ovrture help build better relationships? Can you be specific and provide examples? Why not just create and print a case for support and/or impact reports?
Ovrture would allow our team to gauge individual engagement, share more focused content, and meet donors/prospects in a medium that many increasingly prefer. Here are some concrete, value-add examples of this from Ovrture's existing clients:
Analytics | Gauging Individual Engagement
A client shared a site with a $10M prospect. The gift officer viewed the recording of how the prospect engaged with the site and determined they had a strong preference for video. Accordingly, she rebuilt the site around video and closed the gift.
Personalization | Sharing Smartly Focused Content
A client learned about the donor's interests/passions and went to the institution's researcher in that area for a 60-second video message speaking directly to the donor about how they could help the initiative. The approach helped close the gift.
Dynamism | Ongoing, multiple-touch interaction
A client sent a long-time donor an endowment report through Ovrture for the first time. The donor had been uncommunicative for a few years (although still giving annually) but loved the report and started communicating. The donor was curious to learn more about past students this fund had supported. The client updated the Ovrture report with more information on these students. This triggered more conversations in which the donor asked about new funding opportunities. In response, the client built a proposal for the donor in Ovrture.
Raising Sights | Creating Delight, Signaling Donor Importance
A client sent a major donor an Ovrture-based campaign feasibility study prospectus with a personalized video from the university president. The sophisticated donor (who works in the technology industry) was surprised and impressed — "I've seen a lot of these over the years, and this is the best."
The platform built the perception that the university was elevating its game, that the campaign was crucial, and that this donor was vital.
Drilling down a bit here, does Ovrture change the way our gift officers will strategize their interaction with donors?
Ovrture would allow our gift officers to engage donors and prospects throughout the fundraising cycle, rather than limiting officers to individual communications touch points.
Through Ovrture, our gift officers (and those that support them) can act on their own personal style and preferred degree of reliance on communications in advancing donor relationships. Whether it's "priming the pump" ahead of meetings, refocusing the microsite to respond to donor interests after meetings, using analytics to gauge general prospect engagement and their interest in specific areas, continually updating the site to stoke the conversation, delivering a comprehensive-yet-layered proposal — all these are common uses for major donor communications through the Ovrture platform.
The result: fundraisers can be more strategic, focused, responsive, and entrepreneurial at every stage of donor engagement. And, leadership will have the ability to measure the effectiveness.
Ok, I'm getting the idea that Ovrture would multiply our capabilities, but are we really ready for this? Are we sure we have the capacity to pull this off?
Advancement operations everywhere are making massive investments in data acquisition, storage, and analytics — and our institution is no exception. Given that effort, it only makes sense that our communication to major and leadership donors (the prime movers of our financial goals) should be recast not only to further fuel this deep and ongoing investment but to capitalize upon it. This investment won't be giving one single area of our operation more capacity. Rather, we'll now have a tool that provides a common touchpoint for multiple members of our team, pushing us toward becoming a true "digital advancement office."
Because it's a tool used enterprise wide, Ovrture will provide a rallying point that lets communicators, prospect researchers, development officers, donor relations professionals, and support staff collaborate as a connected, donor-centric team. I think this tool has the potential to shift our donor development efforts out of disconnected silos and into a true "team sport" where each of these stakeholders can meld their distinctive talents and knowledge to build ever-greater affinity with individual donors — and to drive that level of personalization ever deeper into the donor pyramid.
Because I need more than my intuition to sell this to our CFO, what has been donors' response to hyper-personalized communications?
It's a good question. But first, could we answer the same question about donors' response to traditional case statements and other printed tools? Of course not!
But with Ovrture, we do get high-texture, quantitative data that helps shape how we communicate with a specific donor. The difference comes down to this: from traditional communications that return no real data, to the real data that only Ovrture returns … from hoping they read something to knowing they read and watched it. Donors' response to hyper-personalized communications is one thing; gift officers' response is another. Gift officers get to essentially look over the donor's shoulder as they engage with their microsite, providing a wealth of actionable data: knowing whether and when the donor opened and read the piece, where their interest lingered, the modes of communication that seem to engage them, etc.
In the hands of a savvy gift officer, all this information becomes grist for developing next-step strategies in the cultivation conversation.Ovrture informs strategy not just for individual donors but for entire portfolios. That's because Ovrture will also aggregate its observations of our donors' behavior.
For instance, when we use Ovrture to send impact reports to 10,000 donors, the aggregated data will show how many reports get opened, how many are engaged for how long, which embedded communications elements get the most attention, etc. — data that fuels a continual improvement loop that will make future communications more effective in a way that traditional "send it and hope" communications can't match.
Because I know you crave them, here are some direct, qualitative quotes from real donors/prospects:
"This is very impressive. I have never received such a personalized follow-up before."
"Wow. What a cool piece of follow-up. So impressive. Can I ask who you hired to create this? This is exceptional."
"It is wonderful to see all of the different kinds of students our fund has supported and is continuing to support. Hearing thanks from them directly was very gratifying."
What have clients found are the biggest internal stumbling blocks to maximizing the value of Ovrture? Do we get help in solving those?
Like any new practice, it's crawl-walk-run. We will start with a core inventory of "launch" content that will work for many different donors. This will be very useful for initial sites as well as for training our development officers, since they will have real content to work with. The inventory will sustain our momentum because our newly trained development officers will be able to start building real sites for donors right away.
They will work with our communications and proposal writing staff to draw digital content from this storeroom to create the communication they need for each donor or group of donors. They (or more likely those supporting them) will then begin to build content specifically tailored for each individual donor, with personalized messages and videos tailored for each donor's site. The vision is for our development officers to create highly dynamic and personalized communications while also drawing from a shared pool of content that is pre-approved, on-message, on-brand, and up-to-date.
Our development officers' involvement in this process is not about pulling them into additional, unwanted communications work, but rather utilizing Ovrture as a unique and valued tool that helps elevate their strategic thinking about "the next move" with each donor — e.g., "What content would advance my donor's interest now, who might be tapped to help tell that story, what can I learn and act upon from my donor's analytics, etc." Ovrture makes development officers better, not busier.
Assuming my organization is committed to this change, how long might it take to get fully up to speed?
Three months to launch; six months to achieve strong internal championship; twelve months to wider roll-out.
I'm convinced, but what could you cite to help me prove to some of my colleagues that the costs and challenges of becoming a "digital advancement office" will be worth the investment?
Ovrture will have a distinct impact on our donors, on our culture of teamwork — and on our bottom line.
Okay, any final thoughts? Ovrture is using new technology to amplify development teams' age-old craft: to build enduring connections and create donor delight.
As one client put it, "Ovrture is helping us position our team so technology can do what technology is good at, and people can do what people are good at. It's all still about the personal connection."
We hope this fictitious dialogue between a team and leadership is helpful for you as you think about how to best make the case for our platform at your organization.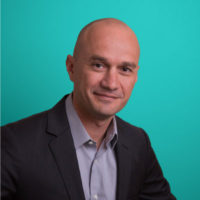 CHRIS SNAVELY
Managing Partner
CHRIS SNAVELY
Managing Partner
Chris leads the Ovrture team in building, maintaining, and enhancing the platform. He also works directly with clients to build systems, drive adoption, and conceive of new use cases. Believing that the application of new thinking is what drives the world forward, Chris takes great pride in bringing a far more efficient and modern approach to the "digital advancement office."