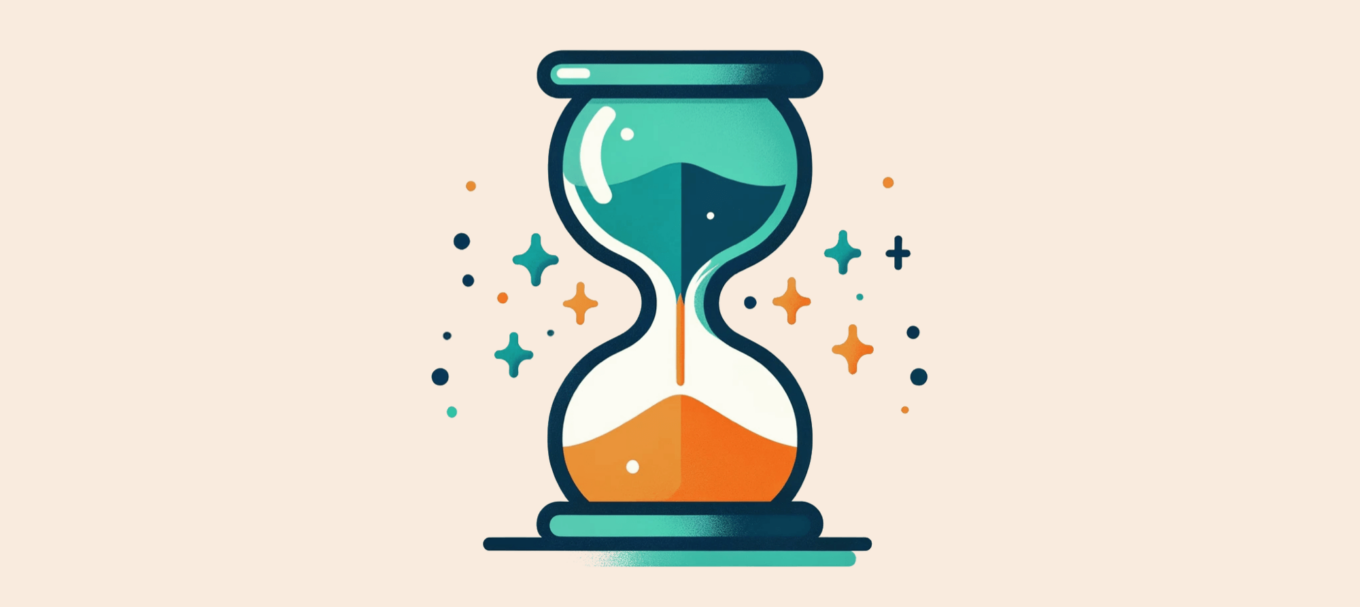 Back to Updates
Unlocking Time Savings with Ovrture: Streamlining Stewardship Reports and Microsites
Time is a precious resource. Non-profit staff members are often juggling numerous responsibilities and striving to provide donors with the best possible experience. However, when internal processes become clunky and inefficient, it can lead to staff overwhelm, particularly when it comes to creating stewardship reports and microsites. 
We recognize the need to save staff time and streamline these essential tasks. In this blog post, we'll explore how Ovrture can help alleviate the burden by simplifying the creation of stewardship reports and custom microsites for major donors.
The Challenge of Clunky Internal Processes
Staff Overwhelm
Internal processes that are cumbersome and time-consuming can quickly lead to staff overwhelm. When staff members have to navigate through convoluted procedures and manual tasks, it can be challenging to keep up with donor engagement efforts
Tedious Stewardship Reports
Stewardship reports, a crucial component of donor engagement, often take a long time to compile. However, merging fund information, donor data, and other relevant details can be a tedious and error-prone process, leaving staff members exhausted and stretched thin. Furthermore, it limits staff in performing other stewardship tasks when the bulk of their time is spent on reporting. 
Custom Proposals: Starting from Scratch
For major donors, custom proposals are the gold standard. However, creating these proposals from scratch every time is a time-consuming endeavor. It not only consumes staff time but also hinders the ability to provide personalized, timely, and impactful communications to major donors.
Ovrture's Solution: Saving Staff Time
Ovrture has a clear mission: to make the lives of non-profit staff members easier by streamlining processes and enhancing donor communications.
Streamlined Stewardship Reports
With Ovrture, stewardship reports become more streamlined, more dynamic, and more donor-centered. We simplify the process by automating the merging of fund information and other data directly into your branded design templates. This not only saves staff time but also reduces the risk of errors, ensuring that stewardship reports are accurate and on time. In addition, because the design is thoughtfully built around your organization's brand, your data stars and writers don't need to worry about design.
Custom Microsites for Major Donors
Creating custom microsites for major donors no longer means starting from scratch. We build each client a custom template library that you can can easily populate with donor-specific information. Next, many of our clients then build a strategic library of content panels that can be used in any number of sites or reports, or tweaked slightly. Naturally, this means that you can curate personalized microsites quickly and efficiently. Bonus, you don't need extensive design or technical skills.
Time-Saving Efficiency
Ovrture's platform is designed for efficiency. From stewardship reports to custom microsites, we offer tools that simplify your workflow. For instance, any data for Ovrture can be entered en masse; reports can be built 100 at a time. Tags and filtering features sharpen your focus on screen. Additionally, basic actions like submitting for internal review or turning on notifications can affect dozens or hundreds of sites or reports at once. Our goal is to give you back precious hours. Then, you can devote that time to building donor relationships and advancing your mission.
Finally, we're passionate about empowering non-profit organizations to make the most of their time and resources. Our platform is built to streamline processes, enhance donor communications, and ultimately, make your work more efficient. 
In conclusion staff time is a valuable resource in the non-profit world. Ovrture is here to help you maximize it. By simplifying the creation of stewardship reports and custom microsites, we aim to alleviate staff overwhelm. And, we aim to reduce time-consuming tasks, and empower you to build stronger donor relationships.

SARAH McALPINE
Account Executive, Client Engagement
SARAH McALPINE
Account Executive, Client Engagement
Sarah provides comprehensive engagement and support to clients to help achieve their Ovrture goals in a spirit of productive fun. She thrives on empowering others to maximize their potential through organized processes and open communication. With a decade of experience in higher education and donor relations (including several years as a former Ovrture client) she knows first-hand the challenge and ultimate payoff of delivering bespoke reports and sites to the donors who fuel an organization's mission.