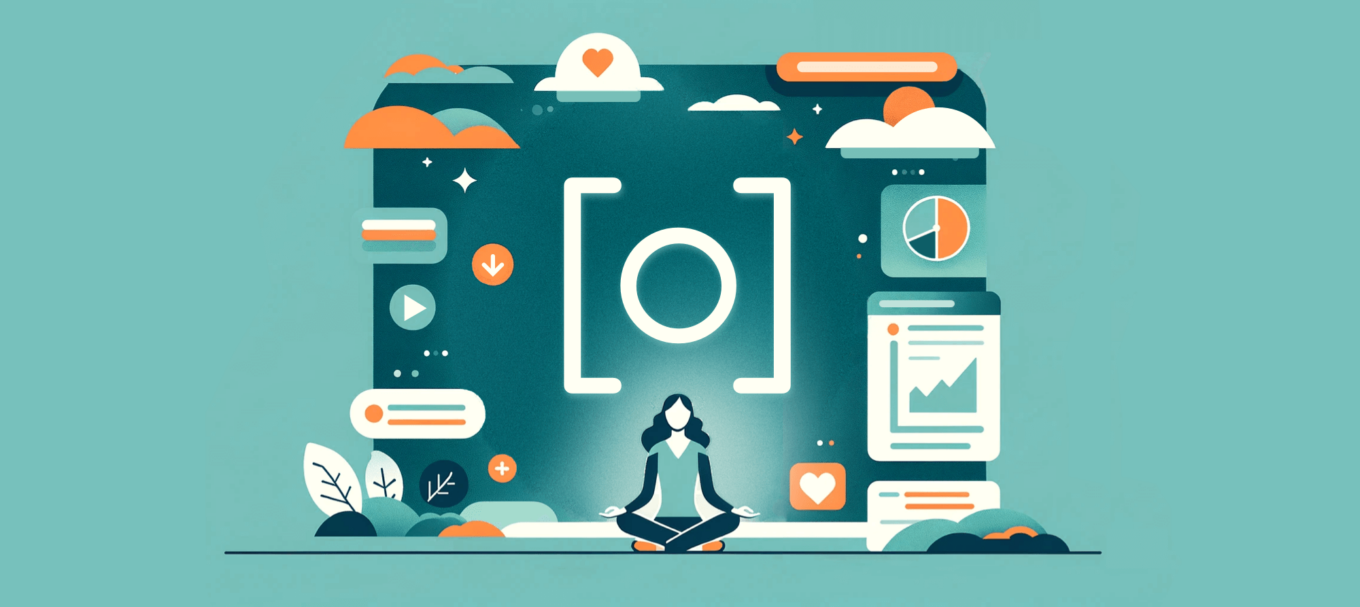 Back to Updates
Elevating the Donor Experience with Ovrture
Creating a Cohesive Cultivation Journey
The donor experience is a critical component of non-profit success. Modern philanthropists expect a cohesive and engaging journey when interacting with organizations. However, when your constituents receive touchpoints in a haphazard and random sort of way — an email here, a hard copy there, a link to a video on YouTube — donors can feel overwhelmed and not be able to find the content they need. This can lead to missed opportunities and confusion. 
In this post, we'll explore how Ovrture can improve the donor experience by providing tailored microsites and stewardship reports that can be curated over time, creating a seamless path for your major donors and prospects.
The Challenge of Disjointed Donor Communications
In a world filled with digital content, major donors often find themselves navigating a maze of links, PDFs, YouTube videos, and scattered information. This disjointed experience can be frustrating and overwhelming, making it challenging for them to fully understand an organization's impact and mission. They may miss critical details or key pieces of content, leading to a lack of engagement, or choosing to make a gift smaller than they otherwise might. 
Inconsistent Branding
With content spread across different platforms and formats, maintaining consistent branding can be challenging. Inconsistent branding can erode the trust and recognition that major donors have in your organization.
Maintaining consistent branding is effortless with Ovrture. We design your platform to reflect your brand identity, creating a unified and recognizable donor experience.
Missed Opportunities
Major donors want a tailored experience. Disjointed communications often result in missed opportunities to nurture relationships, provide personalized content, and showcase the impact of their support.
Centralized Content Library
With Ovrture, all your content resides in one central library. Then, your team can choose to share a pre-built piece of content about a general giving opportunity. Or, take content to a more personalized level, and craft it based on the donor's unique interests.
After the site is built, major donors can then access the information they need in one place, eliminating the need to search across various platforms and formats.
Personalized Journey
Ovrture allows you to curate the content presented to major donors over time. This means you can tailor their experience, providing the right information at the right moment to nurture relationships and highlight the impact of their support.
With a curated microsite or stewardship report, you have the opportunity to engage major donors with the most relevant content. Whether it's impact stories, videos, reports, or personalized messages, you can make the most of every interaction.
With Ovrture, your donor can have one single login to view both cultivation and stewardship content. This elegant blending of asking and thanking can help donors imagine their future philanthropy and be thanked for the gifts they have already made. 
Ovrture's Commitment to Donor Experience
At Ovrture, we are committed to enhancing the donor experience. Our tailored microsites and stewardship reports are designed to create a cohesive and engaging journey for your major champions. We believe that the impact of your organization should be highlighted in a way that's easy to access and understand. 
In conclusion, major donors play a vital role in the success of non-profit organizations. Providing them with a seamless and personalized donor experience is not just a nicety; it's a strategic imperative. 
Ovrture's tailored microsites and stewardship reports offer a solution to the challenge of disjointed communications, ensuring that your major donors have a cohesive and memorable journey as they support your mission.

SARAH McALPINE
Account Executive, Client Engagement
SARAH McALPINE
Account Executive, Client Engagement
Sarah provides comprehensive engagement and support to clients to help achieve their Ovrture goals in a spirit of productive fun. She thrives on empowering others to maximize their potential through organized processes and open communication. With a decade of experience in higher education and donor relations (including several years as a former Ovrture client) she knows first-hand the challenge and ultimate payoff of delivering bespoke reports and sites to the donors who fuel an organization's mission.