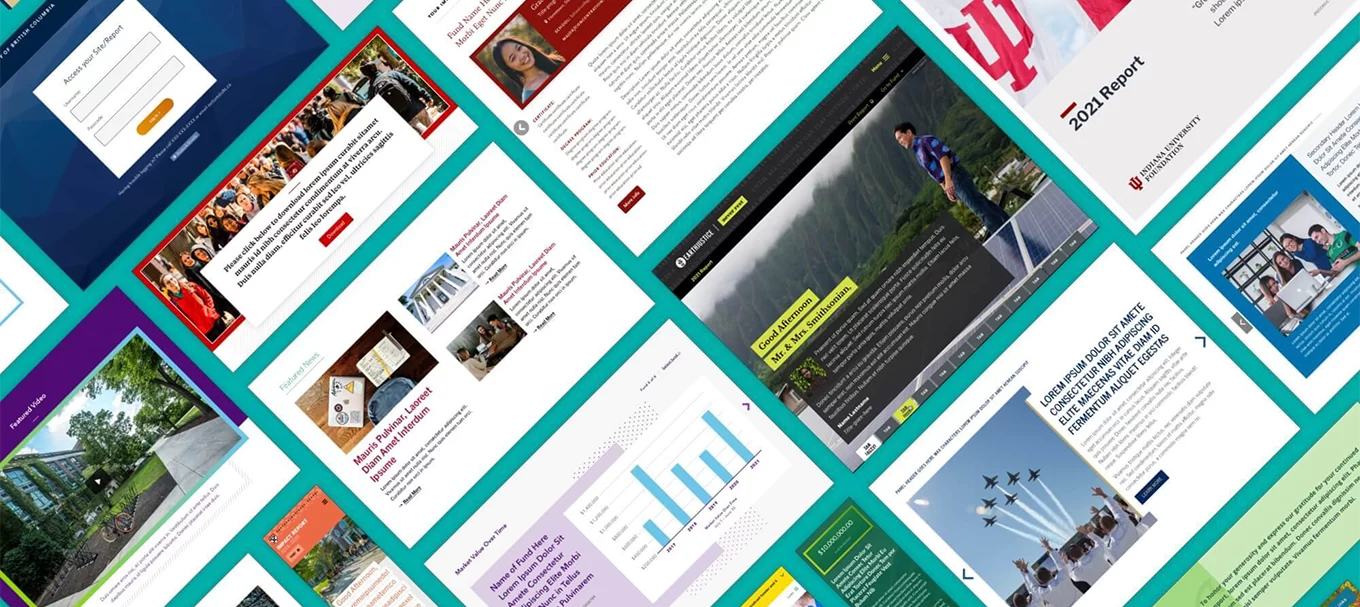 Back to Updates
Ovrture: A Major Donor Communications Platform
March 3, 2022
We have been building major donor communications for more than four decades. Our deep focus on this work has taught us how to effectively position donor-facing communications. Along the way, we have obtained a nuanced understanding of how they use communications to engage donors and prospects at the top of the gift pyramid.
From our perspective, it is clear education philanthropy is in the midst of rapid transformation and modernization across multiple dimensions. While some of these changes are beyond the reach of communications alone, we believe that modern development operations must embrace a number of these pressing opportunities including changing donor preferences, the embrace of actionable analytics, and the call to drive digital across the organization.
Why Ovrture For Major Donor Communications?
As an enterprise software platform built for the digital advancement office, Ovrture helps philanthropic teams proceed with economy, clarity, and dynamism in their major donor communications.
Ovrture will allow your team:
1. Add depth // extend your internal team(s)
We will build upon your existing materials to develop and deploy a dynamic digital toolbox for your team to use in cultivating and stewarding your most essential champions.
2. Modernize // meet donors where they are
As you have experienced first hand, how we all assimilate information has changed dramatically over the past decade. This will only continue to accelerate. Through Ovrture, you will get in front of change.  The platform will unlock new, modern, and entrepreneurial means of communicating your story.
3. Personalize // lean into deep customization
Ovrture will allow you to break the bounds and limitations of the one-size-fits-all approach. You will be able to share frequent, inspiring, and highly tailored communications with individual donors around their individual affinities and passions.
4. Accelerate // be far more nimble & data-driven
First, you will be able to rapidly deploy content. Ovrture allows communicators the means to quickly curate, share, and review all content for donors.
Second, you can foster deeper engagement by providing development officers (and those tasked with supporting them) the ability to quickly select and share highly personalized content with key prospects/donors.
Third, you can obtain critical insights through built-in analytics to provide real, actionable business intelligence.
5. Balance // achieve speed and quality
In addition, by serving as the focal point of the dialogue between a donor and their contact on the development team, you can easily balance speed and quality. Ovrture will allow you to ensure that the donor's communications experience is tightly integrated with your existing graphic and editorial standards.
As an added benefit, rather than waiting weeks for professional-looking content to arrive from the printer, you can share robust and personal content in a matter of minutes.
6. Integrate // unify and simplify the donor experience
Finally, create an integrated channel to build a digital experience that aligns with the fundraising cycle. Then the natural cycles of asking and stewarding are elegantly and forcefully connected. Kaizen!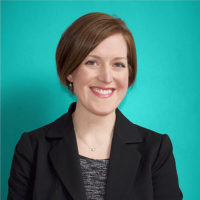 CORY ANDERSEN
Account Executive, Business Development
CORY ANDERSEN
Account Executive, Business Development
Cory helps inspire clients to challenge the status quo in how they communicate with key donors and prospects. As a former fundraiser, she believes in the power of donor-centric philanthropy to bring big change to organizations. When she's not connecting with teams about Ovrture, you can find her on outdoor adventures with her family.