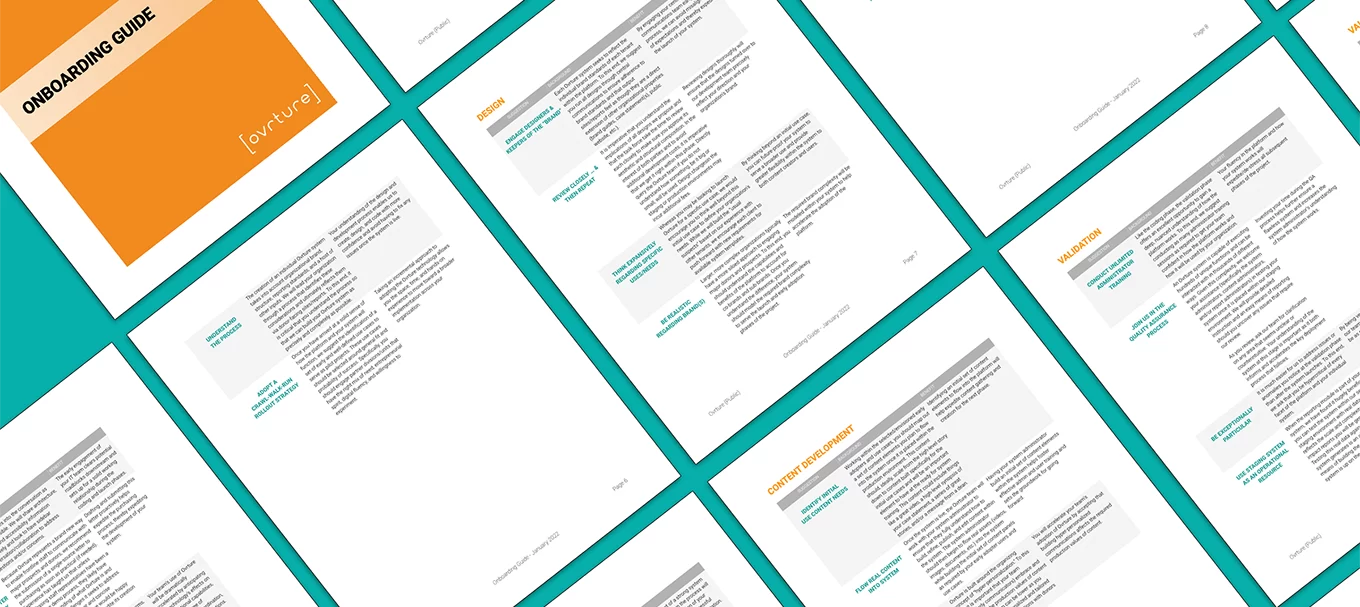 Back to Updates
How to Succeed with Ovrture // Break the Resistance to Change
February 23, 2022
Ovrture is built for development professionals who want a flexible, nimble, and hyper-personalized way to share their story with high-value donors. Our inherent challenge in building a donor communications platform is to build technology that solves tactical problems and helps our clients succeed.
Over time, however, we have learned that is not nearly good enough to simply deliver technology … we have to fully appreciate that building acceptance for new means of cultivating and stewarding major gifts can be difficult, especially at large, decentralized organizations.So, after 6+ years of experience working with client teams (large and small) what have we learned?
What are the common set of obstacles clients overcome on their way to successfully adopting Ovrture for donor communications? While we have learned the value of deeply and regularly engaging each and every client to drive adoption of the platform through proactive, well-thought-out, and practical counsel, here are a few specific observations:
MINDSET
Organizations with a growth mindset enthusiastically lean into the challenge of the "new" and can mobilize their team in powerful, productive ways to drive adoption.
In Mindset: The New Psychology of Success, Carol Dweck differentiates between a growth mindset and a fixed mindset. In a nutshell, organizations with a culture of a fixed mindset tend to avoid challenges (the "we've always done it that way" syndrome). Those with a growth mindset culture tend to more readily embrace challenges, persist in making changes, and see the effort as a path to improvement.
LEADERSHIP
The appointment of a strong system administrator early in the process will help expedite the creation of your system, its launch, and successful deployment across your organization.
The process to design, code, validate, configure, and launch an Ovrture system requires a fair amount of effort from both parties. Coding skills are most certainly NOT required from a client. We suggest that a curious and digitally oriented individual be identified as the primary system administrator and the primary contact for the Ovrture team. Successful system administrators demonstrate a general appreciation for digital technologies. They also have an openness to new ideas, commitment to precision, and curiosity to think of dynamic new use cases.
CRAWL-WALK-RUN
Taking an incremental approach to adopting the Ovrture's donor communications platform allows you the space, time, and hands-on experience to move toward a broader implementation across your organization.
Once you have arrived at a solid sense of how the platform and your system will function, we suggest the identification of a set of early and well-defined use cases to serve as pilot projects. You should select use cases around general fit and probability of success. Specifically, you should engage partner divisions/units that have the right mix of need, entrepreneurial spirit, digital fluency, and willingness to experiment.
Finally, we recently updated our Onboarding Guide to share with all clients and some "on the verge" prospects. It includes everything from how to be successful with your purchasing team to the best way to utilize a "crawl, walk, run" approach to launching a system. If you'd like a copy, let's connect! You can reach me by email at cory.andersen@ovrture.com, by phone at 720.940.6695, or by scheduling a demo.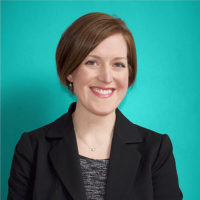 CORY ANDERSEN
Account Executive, Business Development
CORY ANDERSEN
Account Executive, Business Development
Cory helps inspire clients to challenge the status quo in how they communicate with key donors and prospects. As a former fundraiser, she believes in the power of donor-centric philanthropy to bring big change to organizations. When she's not connecting with teams about Ovrture, you can find her on outdoor adventures with her family.