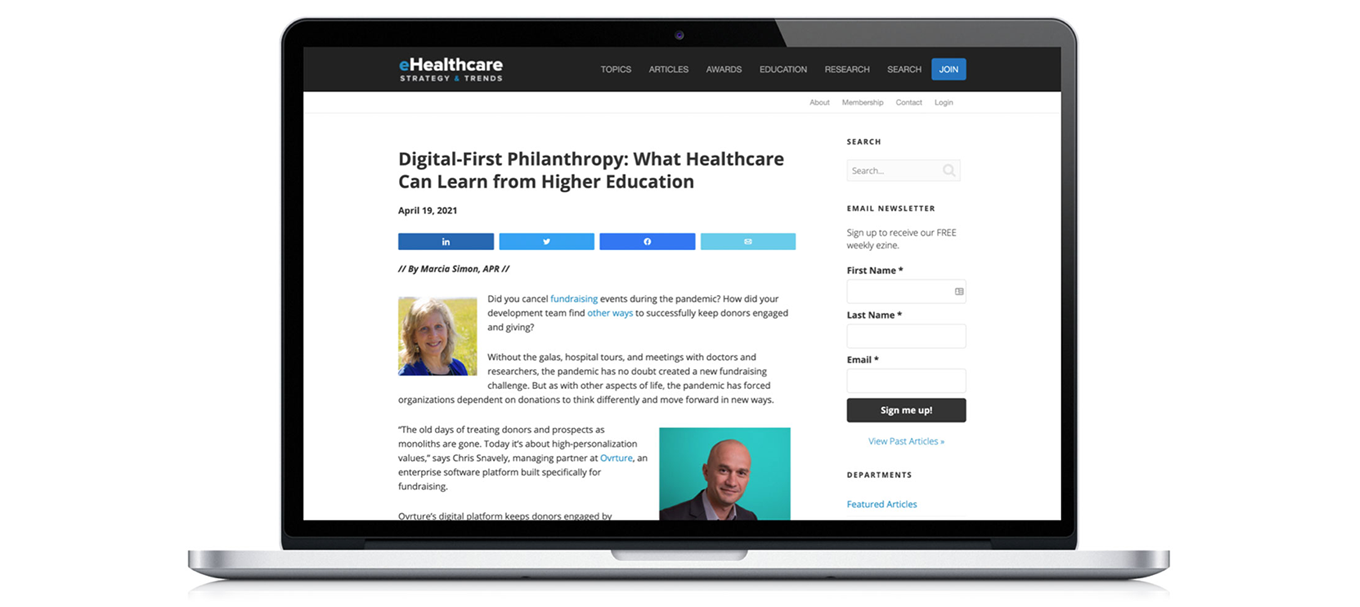 Back to Updates
Going Digital-First: What Healthcare Can Learn from HigherEd
We say that half of our job is about technology and the other half is about driving change in development culture to embrace a digital-first mindset. Our amazing client Michelle Clark from TCU shared her experience in this piece in eHealthcare Strategy & Trends. We certainly love hearing Michelle's story and perspective and think you will too.
Check out this TL;DR Summary if you're crunched for time:
TCU has been using Ovrture's platform for a couple of years. "The technology is almost the easy piece. It's then figuring out how to get your MarCom and development people to think in a different way," she says. "Digital is not the thing you add on at the end. It becomes the base of your communication strategy."
Personalization is not a matter of inserting [YOUR NAME HERE]. "It's about our folks understanding the strengths of our university and the good we're trying to do in the world, and also understanding what our individual donors are passionate about, and where the two overlap," says Clark.
Ovrture became a primary tool to check in with people on how the campus was responding to the pandemic. "The sense of warmth and personalization makes the viewer feel like they're connected. The video capability sounds simple but is really meaningful when a development officer shoots a quick video on their phone," Clark says. "During the pandemic, we personalized messages to let donors know we were okay and were thinking about them, too, that students and faculty were adapting well, and great things were still happening."
It's a new way of thinking. Clark notes, "We're positioning our team so technology can do what technology is good at, and people can do what people are good at. It's still about the personal connection."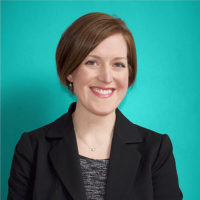 CORY ANDERSEN
Account Executive, Business Development
CORY ANDERSEN
Account Executive, Business Development
Cory helps inspire clients to challenge the status quo in how they communicate with key donors and prospects. As a former fundraiser, she believes in the power of donor-centric philanthropy to bring big change to organizations. When she's not connecting with teams about Ovrture, you can find her on outdoor adventures with her family.