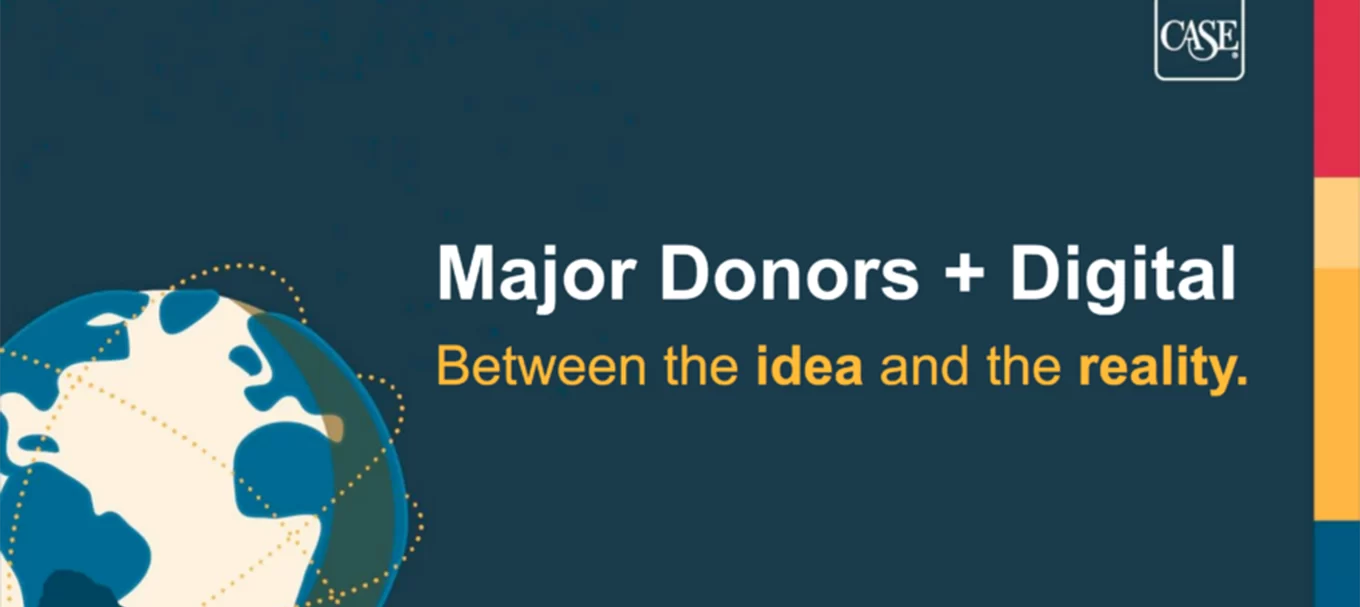 Back to Updates
TCU CASE Webinar
 June, 2020
Recently, the Council for the Advancement and Support of Education (CASE) invited us to record a webinar to be included in an online library of resources for how development teams are engaging with donors and prospects in the era of COVID-19. Of course, we jumped at the chance and recorded the webinar with our Ovrture client Michelle Clark from TCU, Charlie Melichar from Melichar Consulting, and Chris Snavely from the Ovrture team.
Tl; Dw Takeaway
"Ovrture has provided an effective remedy to some of the challenges [gift officers] faced – access to branded, professional, up-to-date content at a moment's notice. Across the board, our team has commented on the ease of use and the confidence they have knowing that they are sharing the most relevant and up-to-date information. They can build sites easily and quickly that convey the TCU digital look and feel that our donors are accustomed to, so it's proven a seamless experience. Many of our team have used the word 'fun' to describe working in Ovrture, so that always feels like a win. Overall, they find it intuitive and clear, so it's easy for them to use – we've been able to address many of the pain points we heard from our gift officers pre-Ovrture."
Michelle ClarkAssociate Vice ChancellorAdvancement Strategy and Administration, TCU
Background
TCU has been bold and progressive in its approach. Pre-pandemic (way back in early 2019 – which feels like a lifetime ago!), TCU hosted a division-wide brainstorming activity where many major gift officers expressed the need for more digital resources, for a central repository of up-to-date information, and for ways to leverage existing digital resources through campaign communication efforts.
TCU saw a distinct frustration around printed materials and their tendency to become obsolete almost as soon as they were produced. Not only was their team hungry for more digital resources, but they also were hearing from key volunteers close to their current campaign that they would benefit from the convenience of more digital engagement.
The Solution
Enter Ovrture, our team's digital platform that is built for engaging donors and prospects at the top of the pyramid. TCU's team has been able to marry the idea of being both savvier and more personal within the digital space with the reality of implementing a model that's manageable for our development team and engaging for donors. As an initial rollout, TCU started by using the platform with its National Campaign Committee in the spring of 2019, prior to its public campaign launch in October 2019. The timing of onboarding Ovrture helped TCU meet several needs including:
Allowing their team to start getting familiar with the platform before the public campaign launch
Giving the National Campaign Committee members a meaningful role in helping prepare for the launch
Giving TCU an informal focus group for getting feedback on how communications shared in Ovrture would be received by donors and prospects…
Following that successful deployment, TCU began training the front-line fundraising team on the platform so that they can use it on an individual donor basis. Sites have been created as a lead-up to a donor meeting, following a meeting, and sharing important documents – like proposals.
What's Next for TCU?
TCU is now exploring moving into the stewardship and reporting capabilities of Ovrture for the Donor Relations team as well.During the era of physical distancing, Ovrture has become even more valuable, allowing gift officers to create personalized content to share with donors and prospects, even when in-person visits aren't possible.