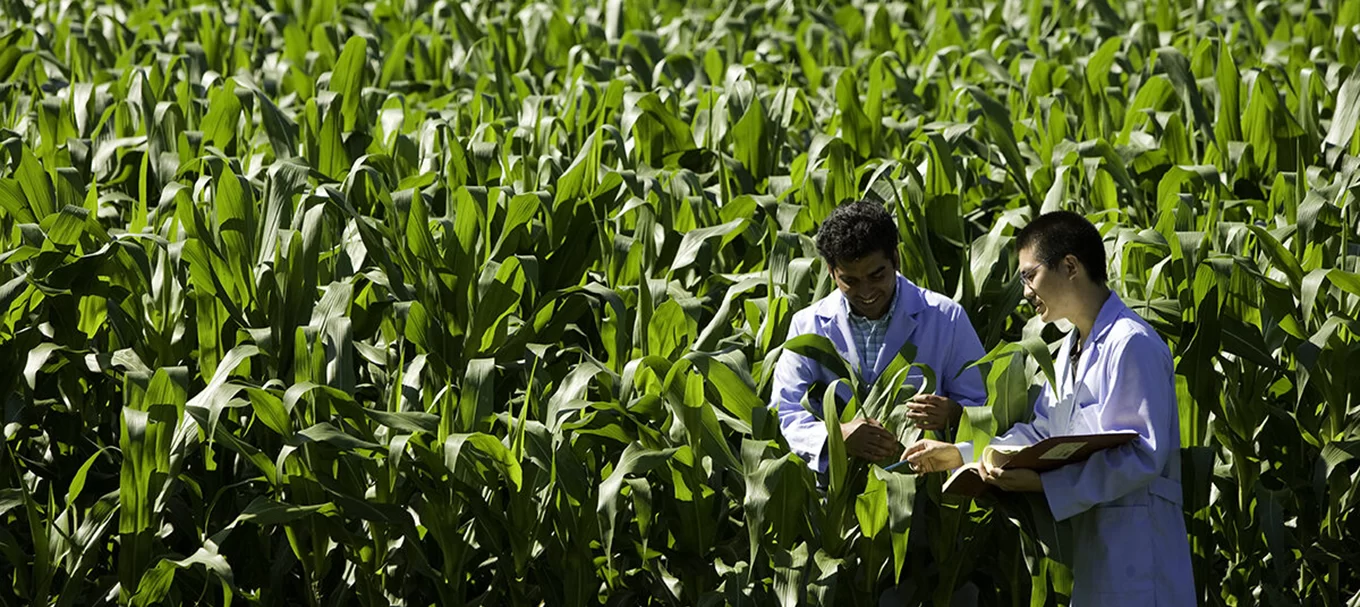 Back to Updates
Where's the Magic?
July 2018
In this post, our founder reflects on the journey from the black and white world of his childhood to the magic of what we are building today… a digital platform to help frontline fundraisers engage major prospects and donors though highly tailored and personalized communications. I grew up in Lancaster, Pennsylvania, often referred to as "The Garden Spot of America" because of its lush and productive farmland. My entrepreneurial grandfather founded an ice company that expanded in the 1940s to a frozen food enterprise, Consumer's Ice & Packing Company. Innovative freeze-dry capabilities were added in the 1960s.Summertime was "packing season," and vegetables grown in and around Lancaster County were processed and flash frozen for distribution across the country. Green beans, lima beans, spinach, and corn were the staples.
Sweet peas, however, required a delicate touch. Time was of the essence between picking, vining (to remove the peas from the pod), packaging, and freezing. Summer heat could quickly ruin a perfectly picked truckload of peas. As a family business, my dad and his brother provided round-the-clock supervision during the critical pea processing and packing season. Because my brother and I were too young to work at Consumer's, and Dad was consumed with managing production, we followed our sister's path and were privileged to be packed up ourselves and sent off to summer camp in New Hampshire.As I look back, "pea season" provided me a life-changing opportunity that still provides perspective on what we do today.
The Spark
It was a lucky summer camp day when I was captured by the magic of photography one rainy afternoon. In a darkroom about the size of a broom closet, I was taught to develop a roll of film from my Kodak Hawkeye. In the ruby red glow of the darkroom I watched, spellbound, to see my photos emerge in the developer tray. I learned to wash prints in a stopper and then a fixative bath to preserve them. As delicate as peas, one tiny beam of light could ruin the film and the print. The fascination of my first exposure to photography and photo processing, nearly 60 years ago, remains with me to this day.
Photography sparked my interest in the design and production of print communications.
In turn, I founded Snavely Associates in 1982. Our creative team first worked on drafting tables with parallel bars and triangles. In the 1980s (despite having doubts that a computer could ever surpass the skill of a talented graphic designer) we purchased our first PC and PageMaker. Working on orange or green monitors, our digital journey began. PCs were replaced by Macs, and the quality, quantity, and accuracy of our creative work evolved exponentially through the power of digital computing. Whether built by hand or those early (and excessively expensive!) personal computers, the magic remained: combining words and images into finished campaign communications. For our team, this magic was multiplied many times over when we realized that we could put our skills to use in radiating the transformative power of major donor philanthropy.
Client by client, year by year, we found great meaning and great reward in helping clients build their case and, in turn, helping them change the world. Without "pea season," I may not have found my calling and, more importantly, experienced the reward of what we have helped our clients accomplish over the past 35 years.
The Magic of Major Donor Communications
So, what do frozen peas have to do with our work today? Like freshly picked peas, your prospects and donors deserve to be cultivated carefully, treated gently, and in a timely manner. Yet, in an era of noise, distraction, limited budgets, and constant change how do you do this for each and every champion of your organization?
We learned long ago the importance, value, and impact of authentic storytelling to connect with, engage, and inspire major donor prospects. But we also know that there is no magical campaign theme or case for support that turns prospects into donors upon contact. We know that donors' interests don't always directly align with campaign priorities and the quest for philanthropic support has become significantly more entrepreneurial, fluid, dynamic, and personal.
In response to the ever-changing needs of our clients we were determined to put the magic back into our work by breaking from tradition and pro forma. We started by asking hard questions around why donors "really" give and how frontline development staff could be better supported as they cultivate, solicit, and steward high-value prospects and donors.
Our team has made tremendous strides in answering the call. We will be forever grateful for our founding client partners, such as Lehigh and Emory, that believed in our vision and have helped us refine the approach and supporting technology of our digital platform Ovrture. More importantly, we are thrilled to see the validation of our approach as highly tailored sites are built, gifts are closed, and digital impact reports yield quantifiably deeper prospect and donor engagement.
We are also thrilled to learn that the University of the Pacific received a CASE Gold Circle of Excellence award for its forward-thinking approach to impact reporting, powered by Ovrture. While we are exceptionally proud of these collaborative accomplishments, we are incredibly grateful to be among the innovators striving to put some magic back into fundraising communications and the noble profession of philanthropy.
A Full-Circle Footnote
In time, both my brother and I learned first-hand about processing and packaging peas, beans, squash, corn, and freeze-dried mushrooms and horseradish. As Dad and his brother contemplated retirement, their business was eventually sold. Our family was delighted with the sale; it meant the end of "pea season." But without "pea season," this reflection might have never been written.

Larry Snavely
Founder, Foster Avenue. Larry founded Snavely Associates (now Foster Avenue) in 1982 and has brought his considerable experience in fundraising communications to bear as we push the bounds of a digital-first future. As Larry looks back at the amazing number of great projects and important causes we've had the privilege to serve over the past 40 years, he is both very grateful and very proud. There are worse gigs than finding innovative ways to help people come together for better education, better health care, and a better world.